About a year & a half ago I used google image to search "doily jewellery"...
Oo hello!!! Be still my beating heart...
These earrings are hand made by tatting cotton doilies before casting them. That's pure genius that is.
They were a strong contender for a long while as possible earrings for my own wedding, but given the quite bold lace on my gown I was concerned it would look too busy & so consoled myself with a promise that I would simply have to obtain some to wear every. single. day.
With a simple dress, or even one with more subtle detailing these would look positively breathtaking as wedding day accessories.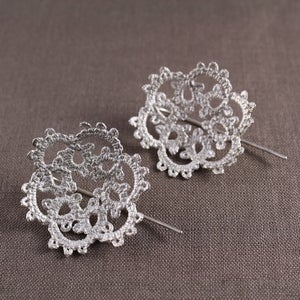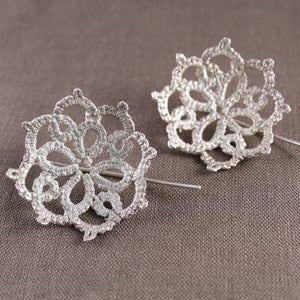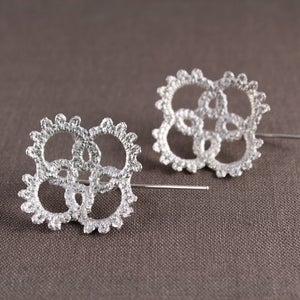 Since the moment I first laid eyes on these pieces (seriously, they still make my heart skip each time I see them) I've had a girl crush on the exceptionally talented Brisbane based jeweller Madeleine Brown.
Madeleine hand makes custom jewellery, including stunning engagement & wedding bands that are created after receiving a brief from a client & really figuring out what it is about their personalities or journey together that can be expressed through the final gorgeous product. Couples can also choose to be involved in the actual making of the rings, which would be a pretty special experience & memory.
Madeleine also does amazing work in reworking old jewellery pieces to reflect their new owners, such as the second ring pictured above which was originally inherited from the owners grandmother. With Madeleine's talent & insight it was remade into the beautiful ring it now is. You can see the original ring on the
madeleine brown handmade jewellery blog
, along with many more redesigned & original projects.
Whether a new or reworked, there is no denying that every ring is absolutely undeniably unique & personal.
The versatility in Madeleines work just amazes me, is there anything this woman can not do!?
Also featured on the blog some time ago was a little sneak peek of works with bone & I'm very excited to see which direction that will go in too.
I love these contempory pieces & think that aside from being generally lovely, would be wonderful alternative bold wedding pieces. How cute is that locket?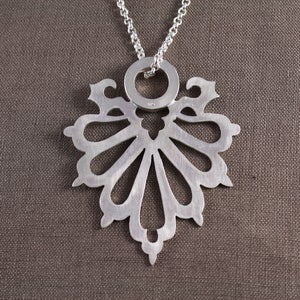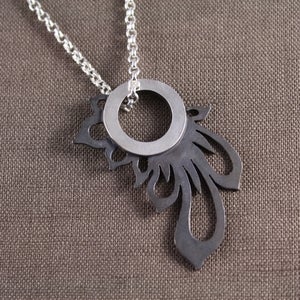 As well as through the
blog
you can also find Madeleine's wares through the
online store
& on
facebook
.
Check out the blog for super super super sweet photo's from the wedding of the lovely lady herself!
Cx
p.s If you're a design & interiors inclined person I certainly recommend checking out M's fabulous home which at times makes appearances on the blog.