So I mentioned in my last post that I'm thinking my bridesmaids won't have flowers.
Not sure whether I'm leaning towards cream or a brown, i keep changing my mind but here's a picture of what I'm dreaming about...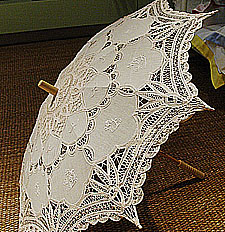 As you may have guessed the front runner for ceremony site is outdoors so it's appropriate both because of that and also in February it will still likely be quite sunshiney. Fingers crossed!
I'm thinking/hoping it will really add to the subtle vintage feel I'm going for as well...